Learning Tracks that you created might need an update after some time. When you decide to edit an existing Learning Track, add or remove information, a new version of Learning Track is created. This functionality gives you control over access to the new version of the Learning Track. It also allows your learners to decide if they want to go with the track's new version. In reports you can check detailed statistics for each version.
To create a new version, navigate to the Content tab -> Learning Tracks
You will be transferred to the editing window that allows you to modify the current learning track.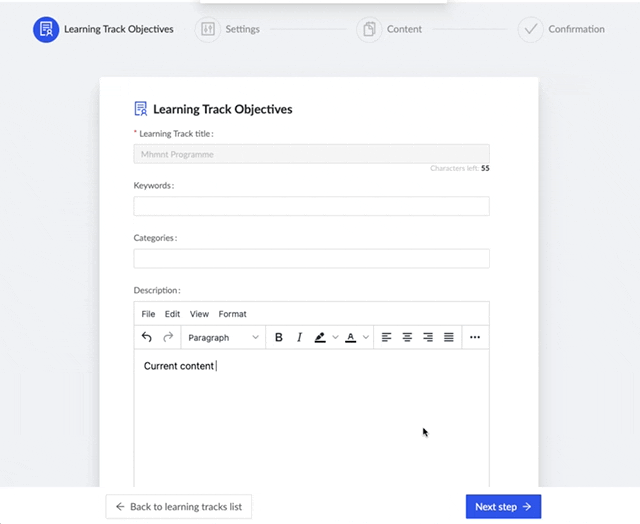 Make sure you've made all the changes and you're ready to publish the new version of Learning Track.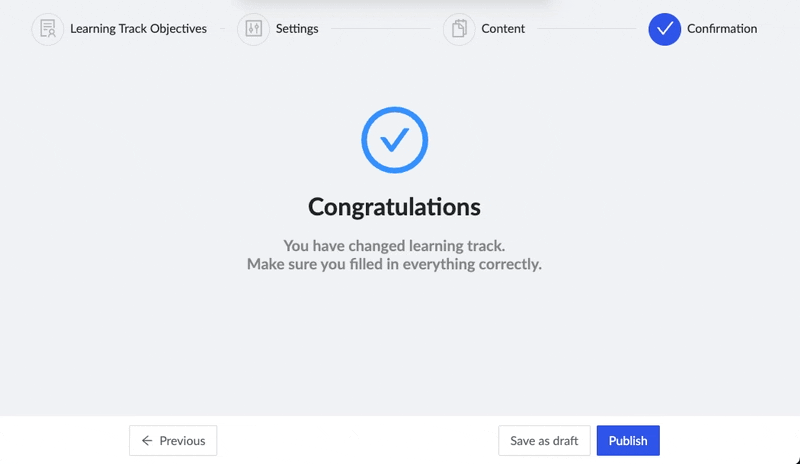 Consider the following :
The newest version is the default one when assigning Learning Track to new users. You won't be able to assign the previous versions to any users.
You can decide if you'd like to assign the new version to the users that have already completed the previous version of Learning Track, or you may assign it to the new users exclusively.
When a new version is created, users that are in the middle of processing the previous version will not be affected. They will still be able to complete the assigned learning track.
When generating the report you can see statistics for every version of the Learning Track. Read this article to learn more about the reports for learning tracks.
Navigate to the Reports -> Learning Tracks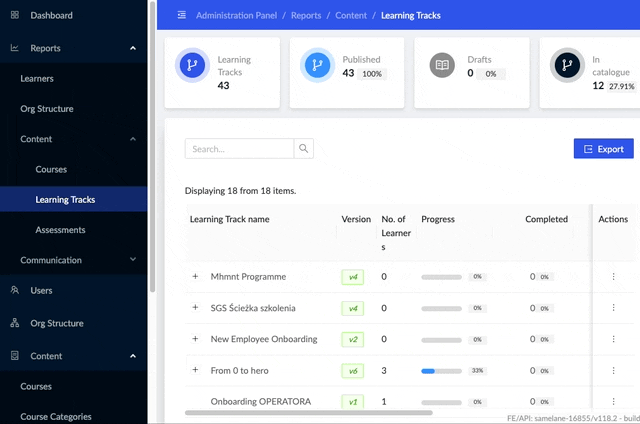 Read more: