The time tracking feature in Samelane provides insight into how much time a learner is actively spending in courses. Such observation enables teachers and administrators to track time spent on a course and check whether a user is participating and present throughout the classes.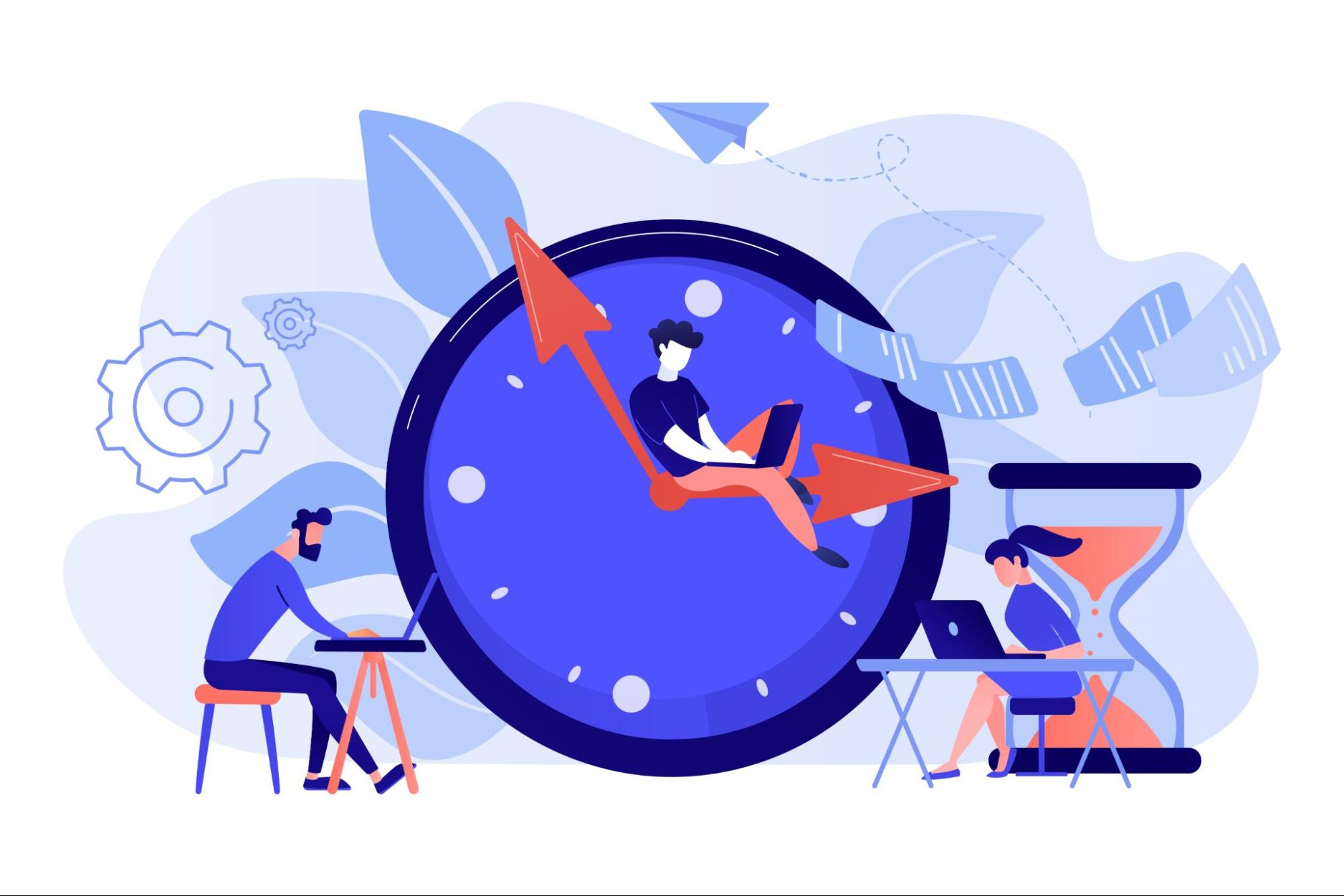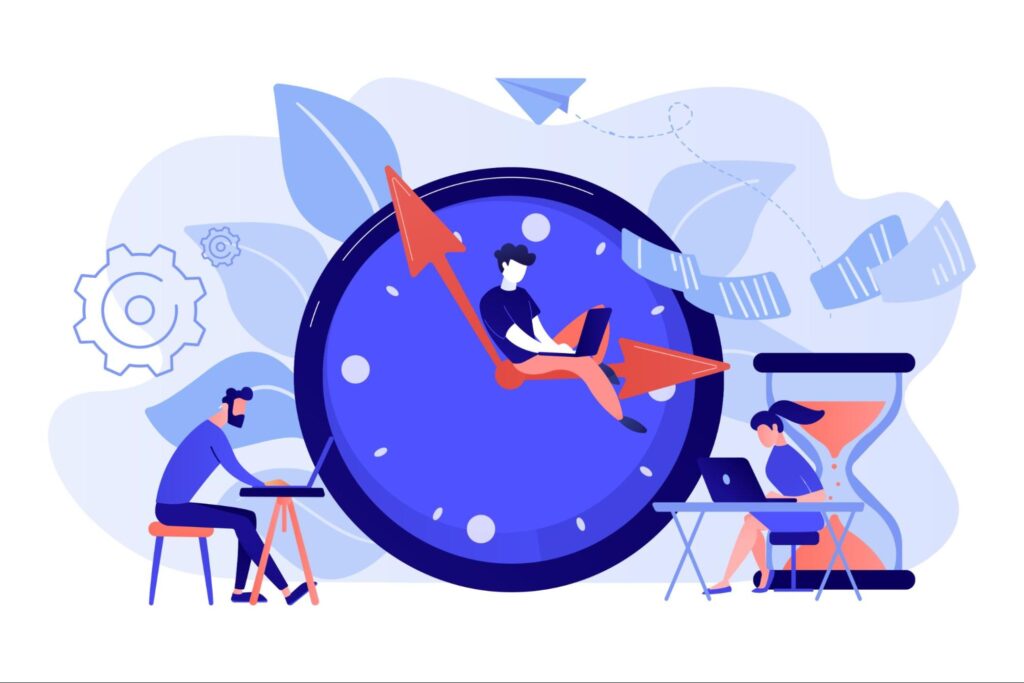 What is the purpose of time tracking?
It ensures transparency of the active learning time by keeping a record of hours spent learning.
If needed, the administrator can draw a report summarizing how long a learner took to complete each assigned course if needed. Additionally, based on the received learning time data, the administrator can estimate how long it will take the learner to go through a comparable course and will be able to plan their working time accordingly. Hence, the time tracking feature comes in handy when dealing with time management.
To access the report that includes the Learning Time record, go to the Administration panel -> Reports -> Content and choose the relevant course.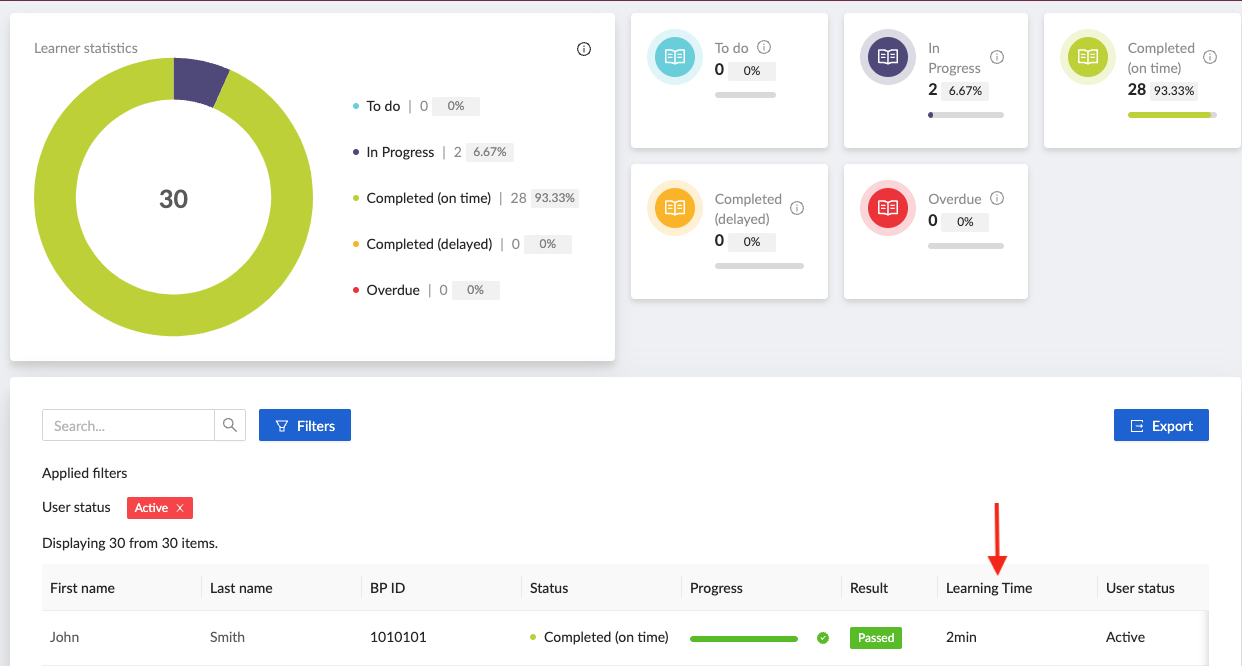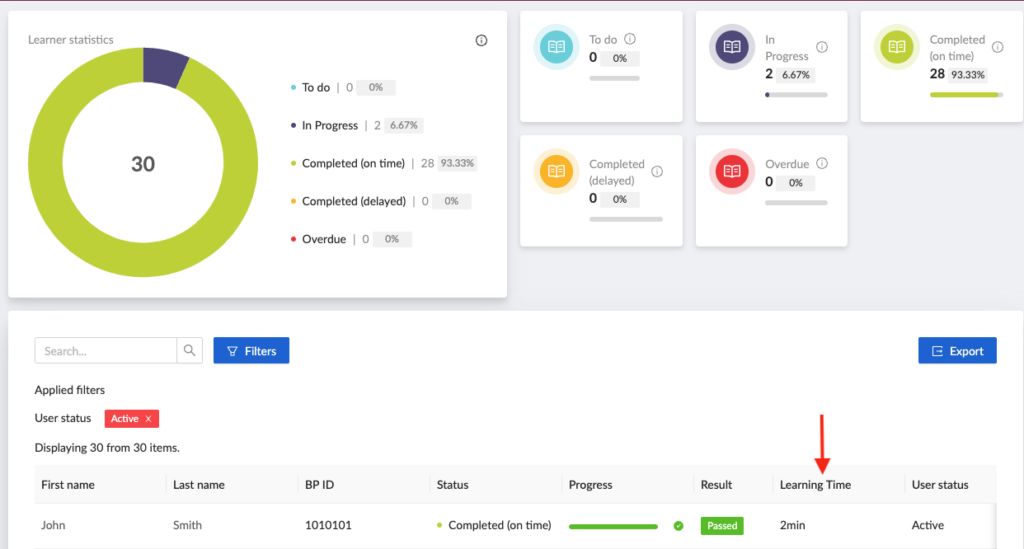 Learners are also able to track their time spent on courses. When they put the mouse cursor above the timer on the top left side of the screen, they can see their exact learning time.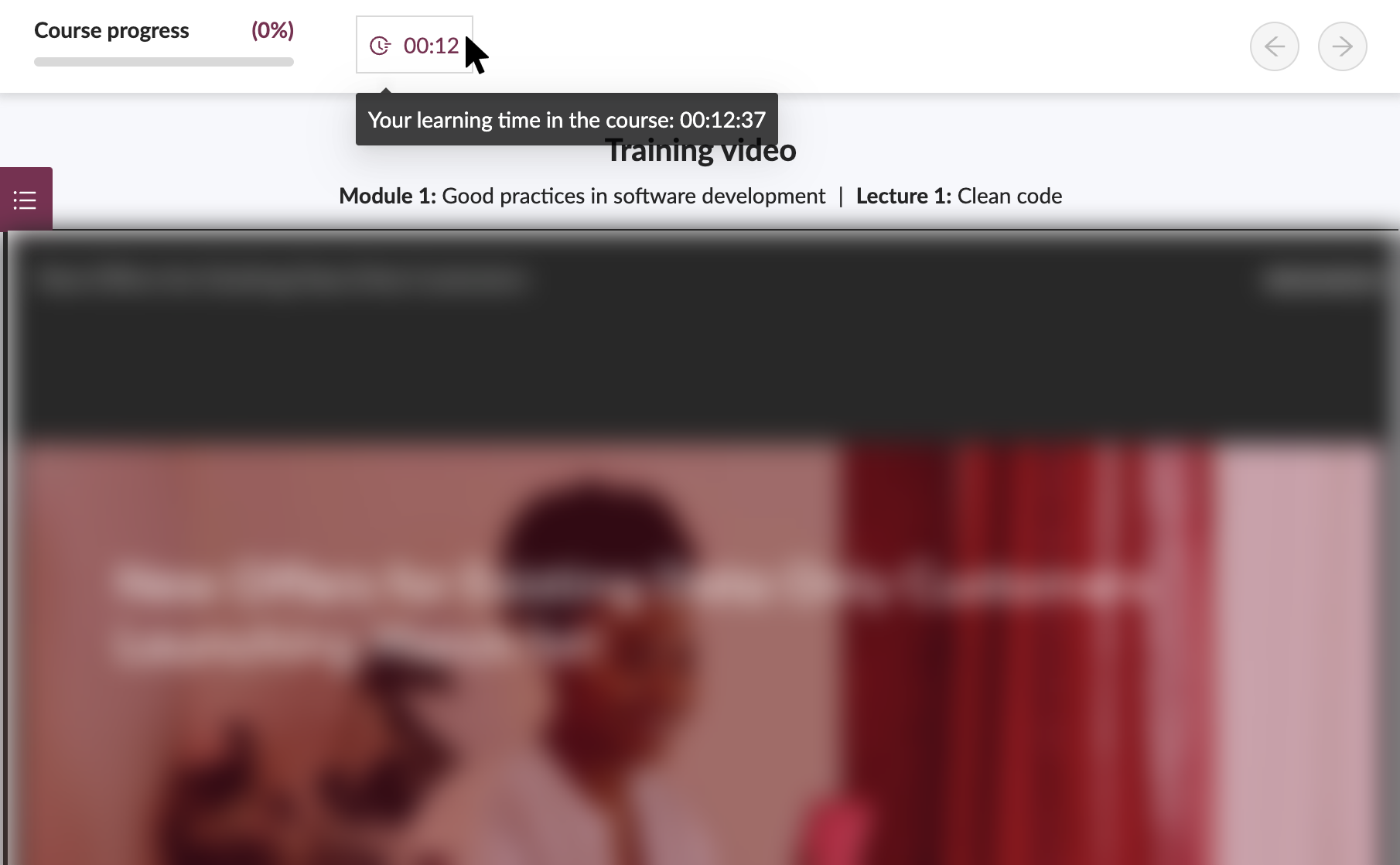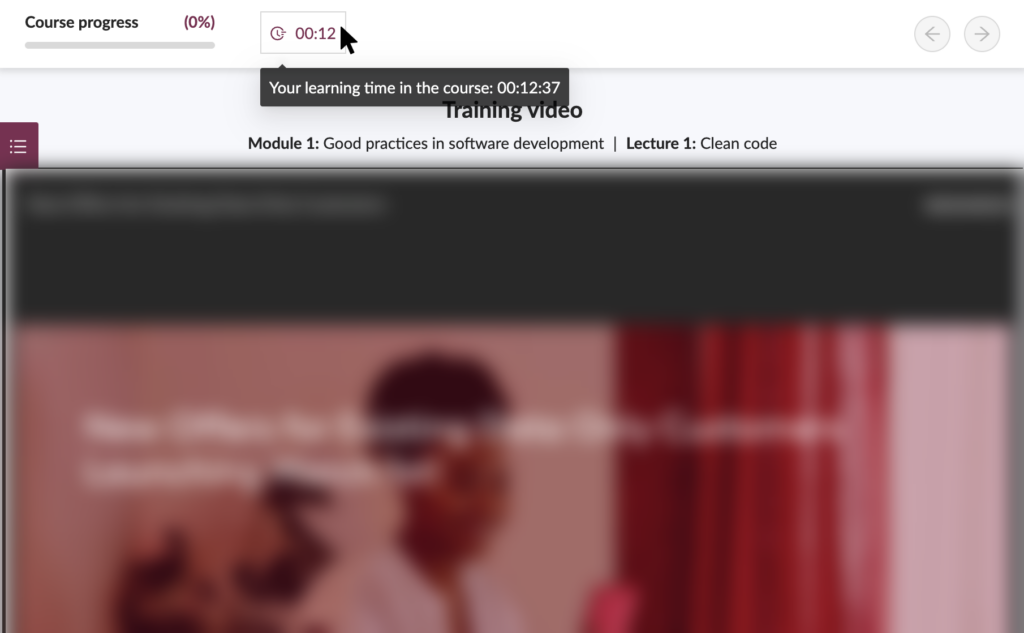 How does it work?
We've introduced Inactivity Detection technology to ensure that time is tracked correctly. It allows us to check if the Learner is actively participating in the learning process by tracking mouse movements, clicking, scrolling, and typing. For audio & video-type courses, we've decided not to follow those attributes, as watching a video or listening to audio does not require the user's activity.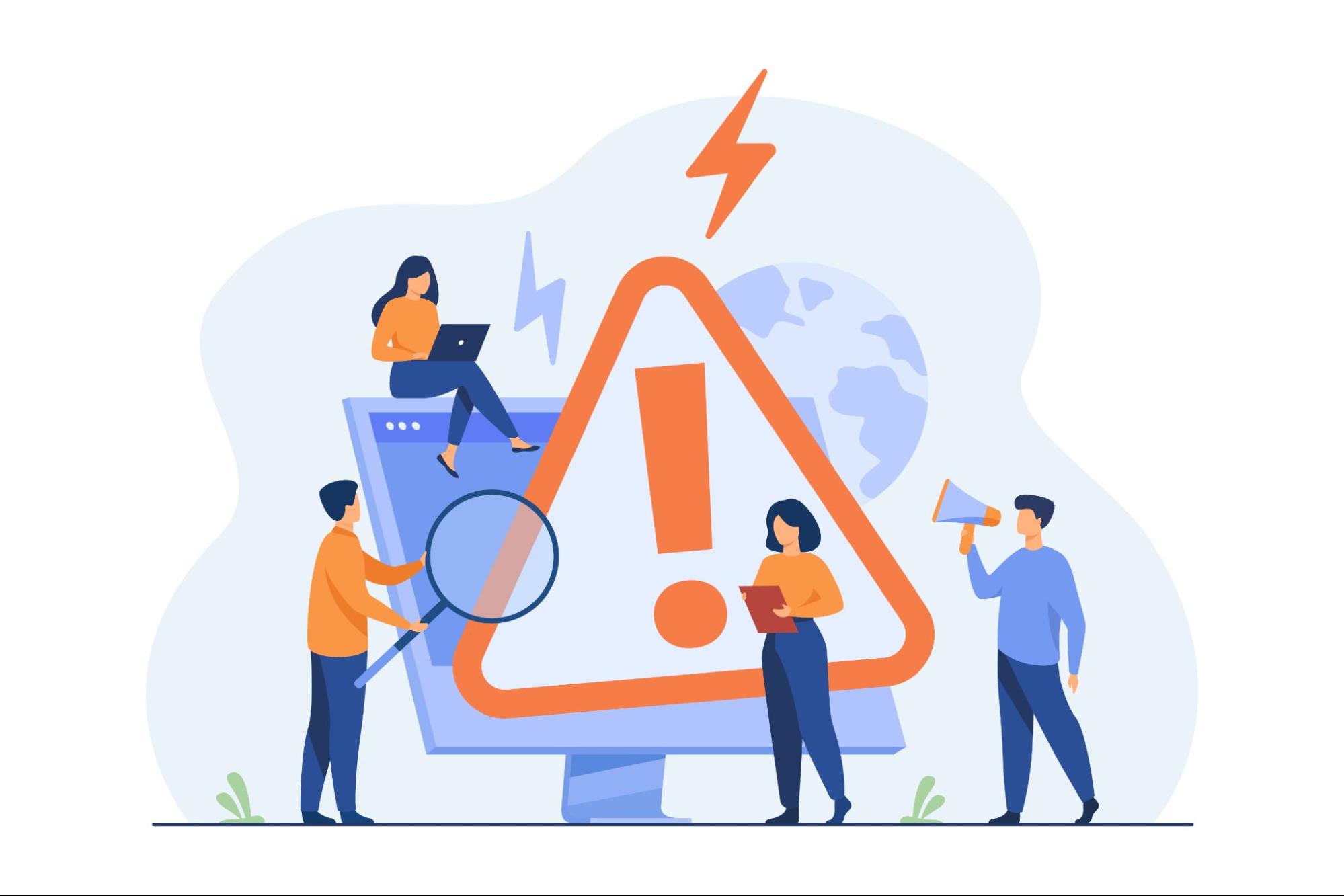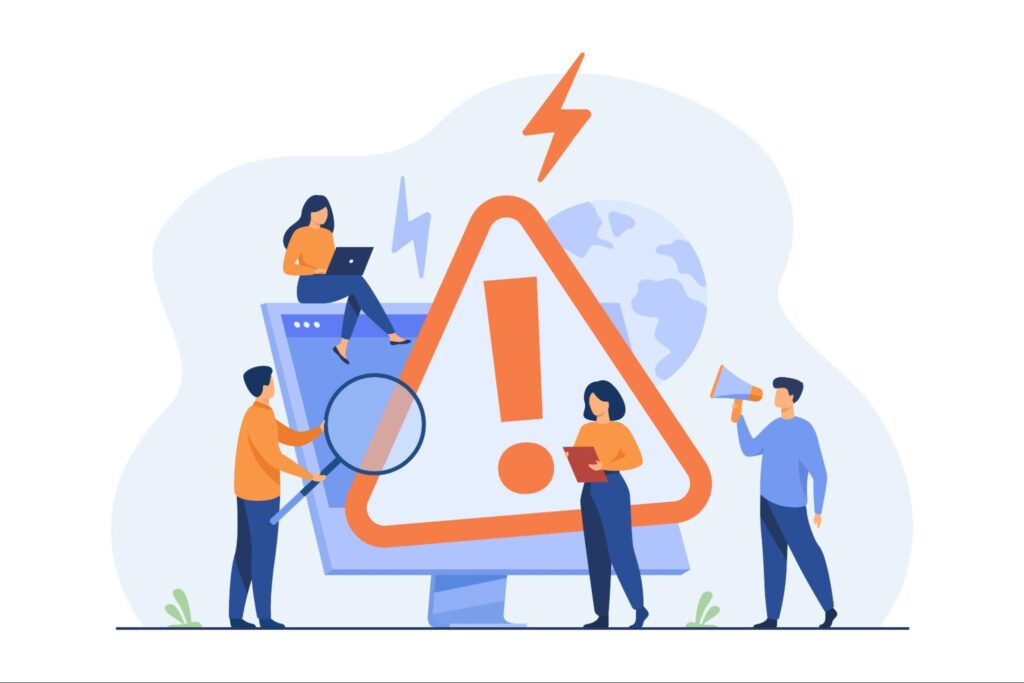 After 10 minutes of no physical activity, tracking stops, and the learner receives a pop-up notification. It requires the learner to prove that he's still online; otherwise, after 5 minutes, he will get logged out from the platform.
Please be aware that Time Tracking is an optional feature you can opt out of at any time.
To adjust the settings, go to Settings -> General and click on the Spent time timer