Reset forgotten password #
Every user can change their password for security reasons or reset it if they forgot it.
If you forgot your password, you can click on the Forgot password link when logging in to the platform and proceed according to instructions.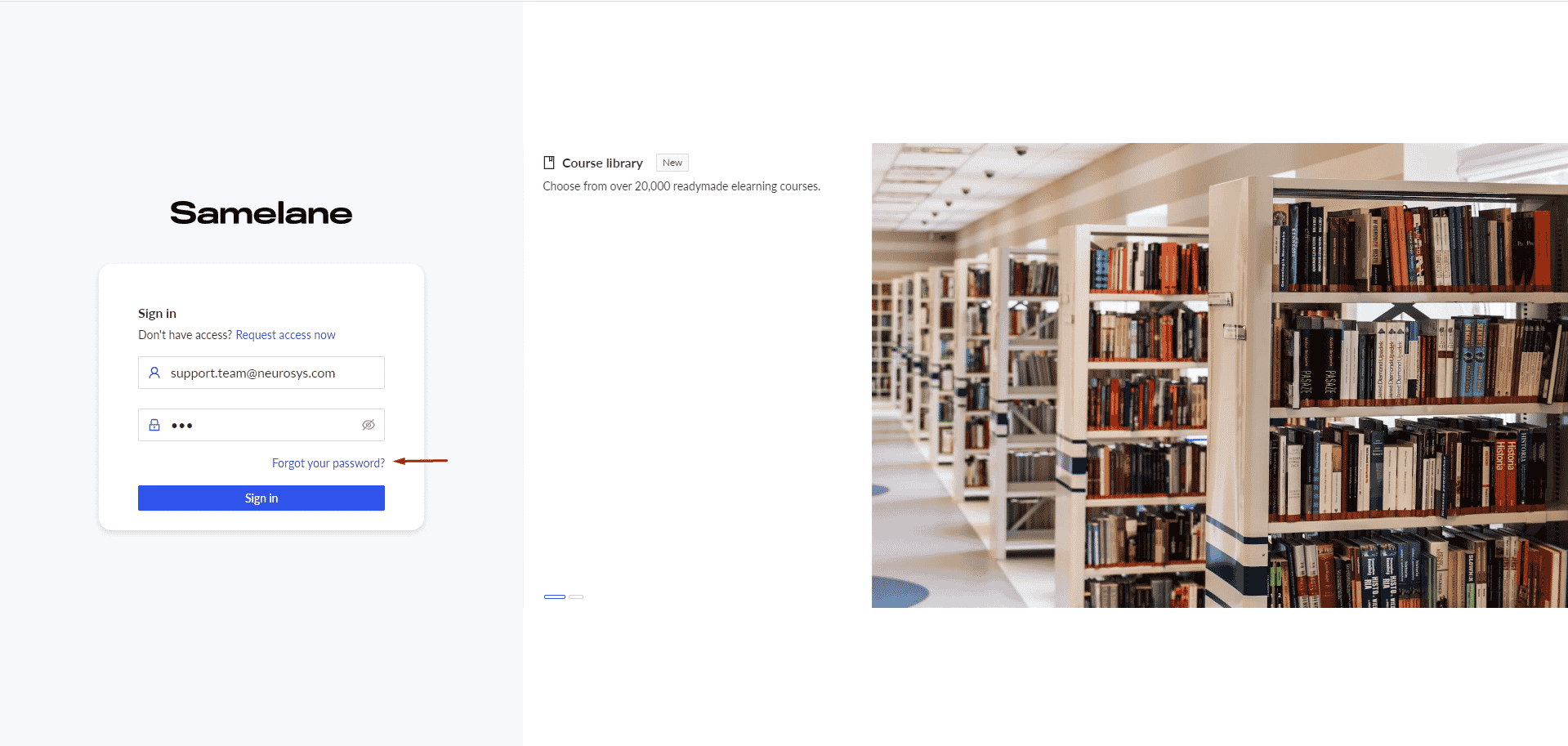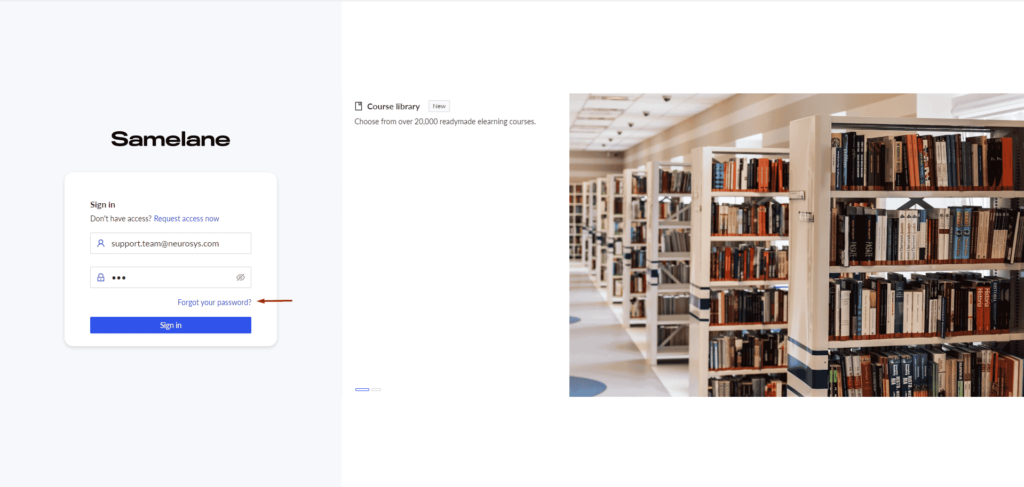 Enter the email address associated with your account in the text box and click Reset password. If you enter an email that is not connected to your account, you will see a message indicating the email address is "not found."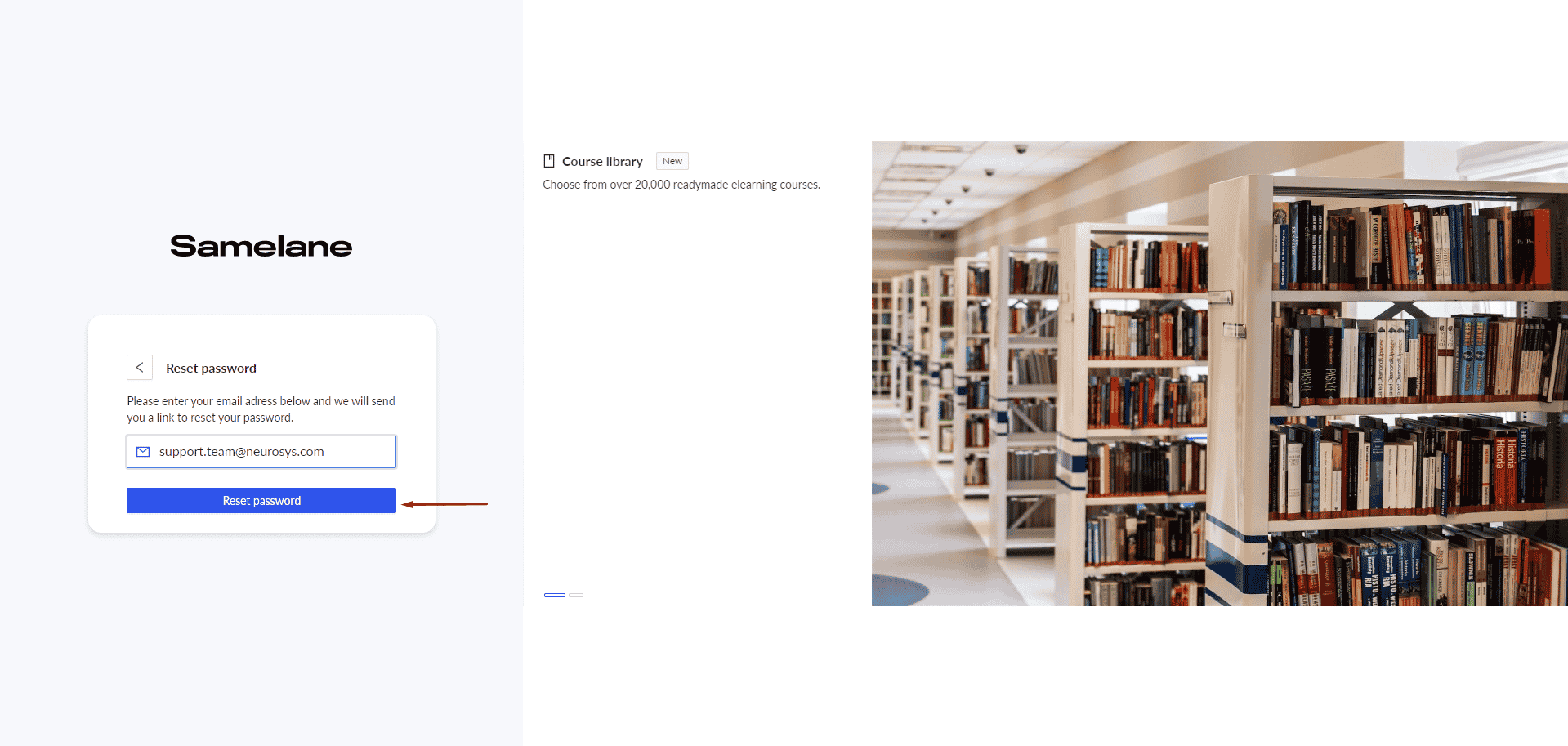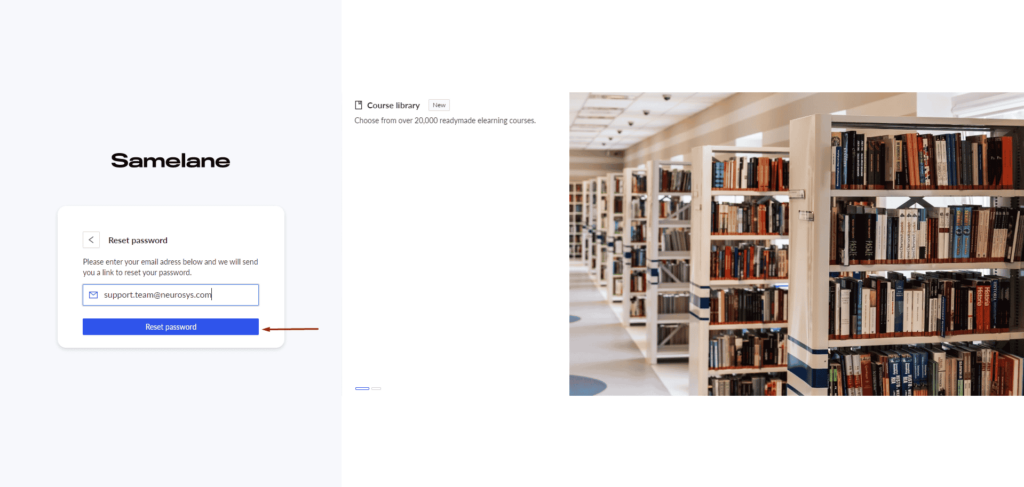 Follow the link you received in the email to the sign-in page and type a new password according to the requirements. Note that the reset password link expires in 24 hours. If you were not able to do it within that time, you need to repeat the above procedure once again.


If you still need some help, contact the platform administrator in your organization.
Change current password #
If you like to change your current password for any other reason, navigate to your account settings in the top right corner of your screen or on the left side menu.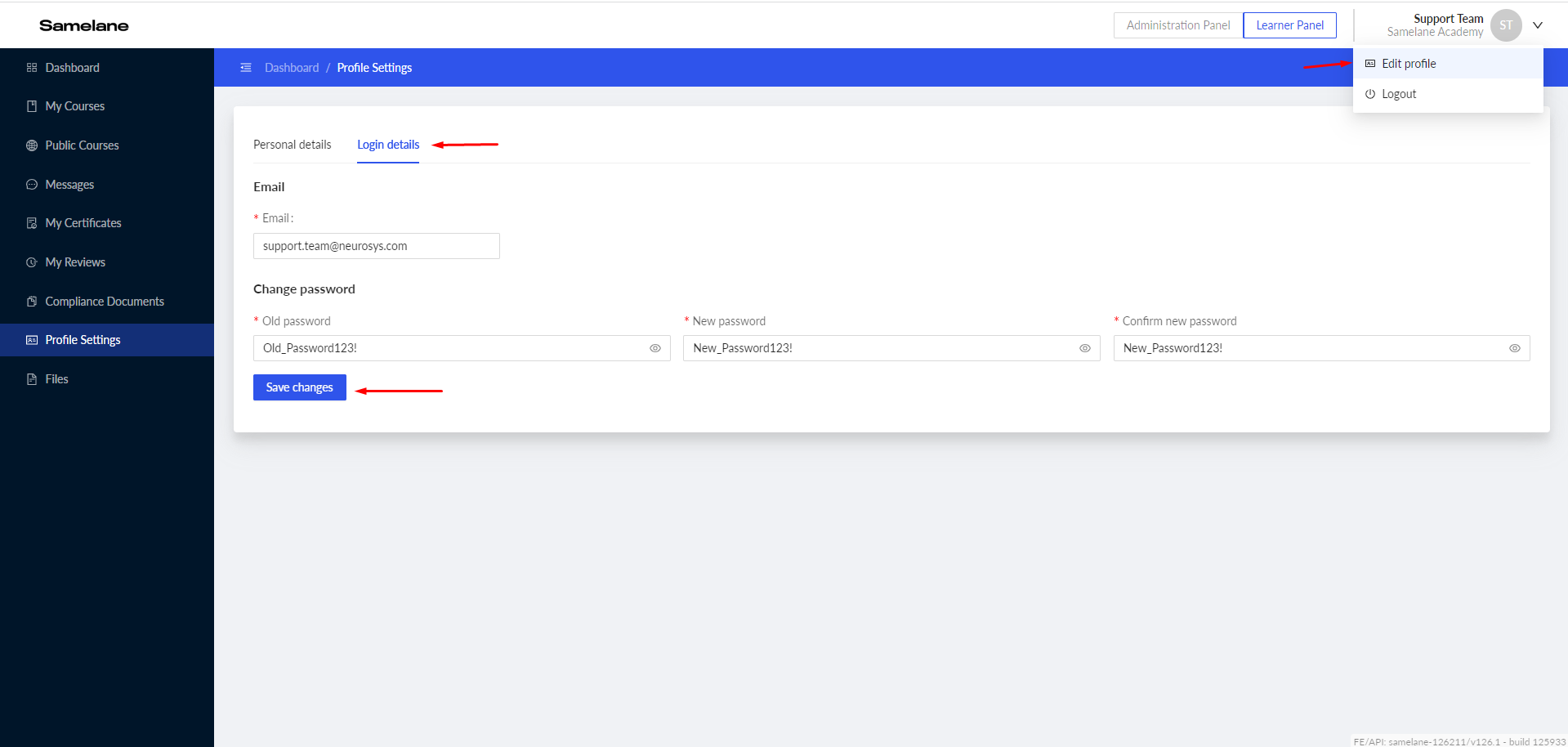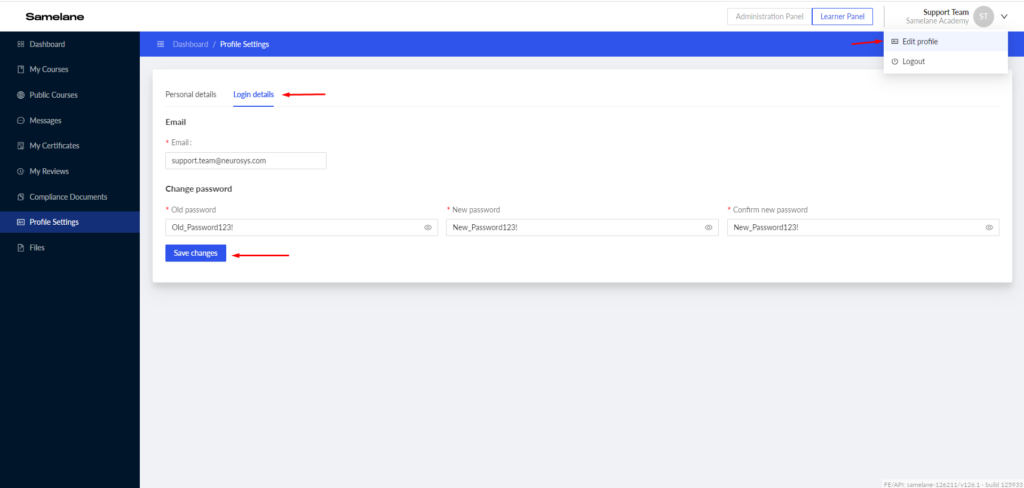 On the Settings screen, you may Change the password form where it is required to type your old (current) password and the new one. The password should be at least 8 characters long and contain at least 1 small letter, 1 capital letter, 1 number, and 1 special character.